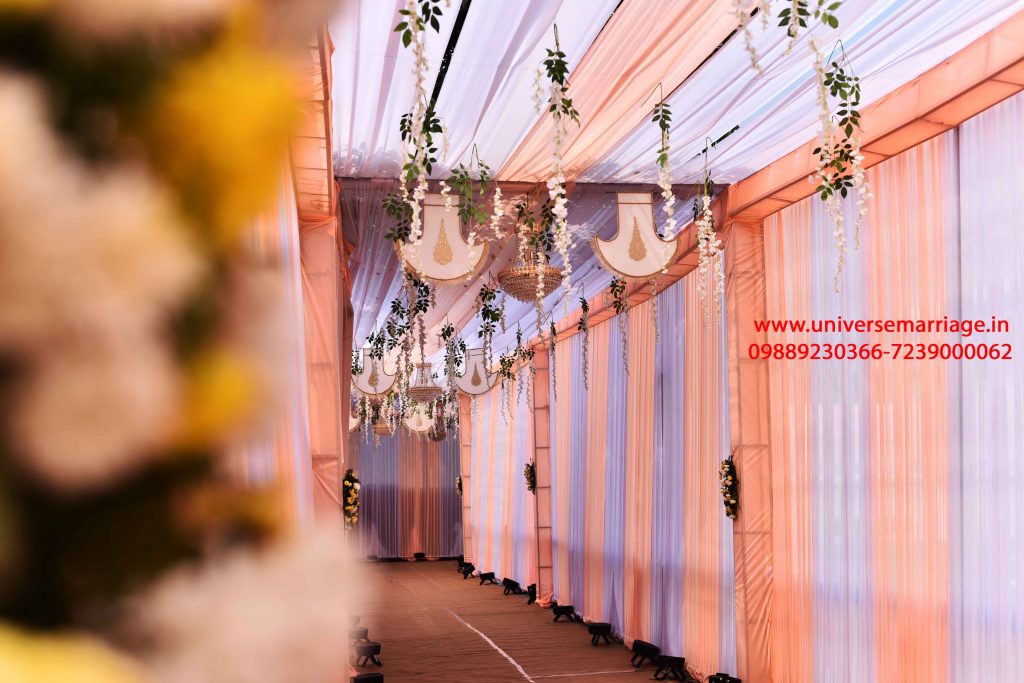 If you are looking for Wedding Decorators in Varanasi India So you are in the right place. Universe Marriage is a well-known name in the field of wedding decorators, which is based in Varanasi, Uttar Pradesh, India.  Universe marriage company Established in 2009. It gained popularity in no time Over all Uttar Pradesh Due to its Wedding decoration and rate.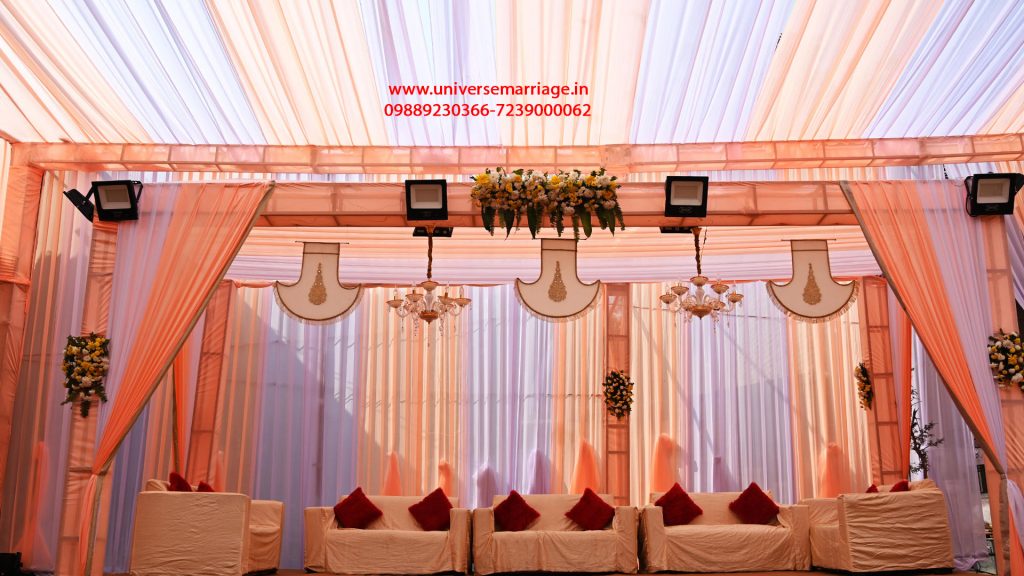 Our clients believe that universe marriage does not have any combination of wedding decoration and theme decoration. Universe Marriage provides event services for all occasions. Our best-skilled team in Varanasi for wedding decoration and Jaimala theme. We are a specialist in Wedding decorators Concept & Decor themes, Wedding Planner, Event Planner, etc.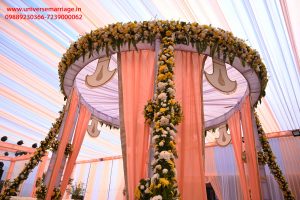 We as Wedding Decorators, hard work round the clock so our clients can enjoy their wedding and avoid the many problems that can occur. While we have handled many high-profile and Destination weddings, we equally enjoy planning smaller-scale creative weddings. We have 11 Year experience across a wide range of backgrounds and budgets. We are familiar with the customs of most castes and religions in India.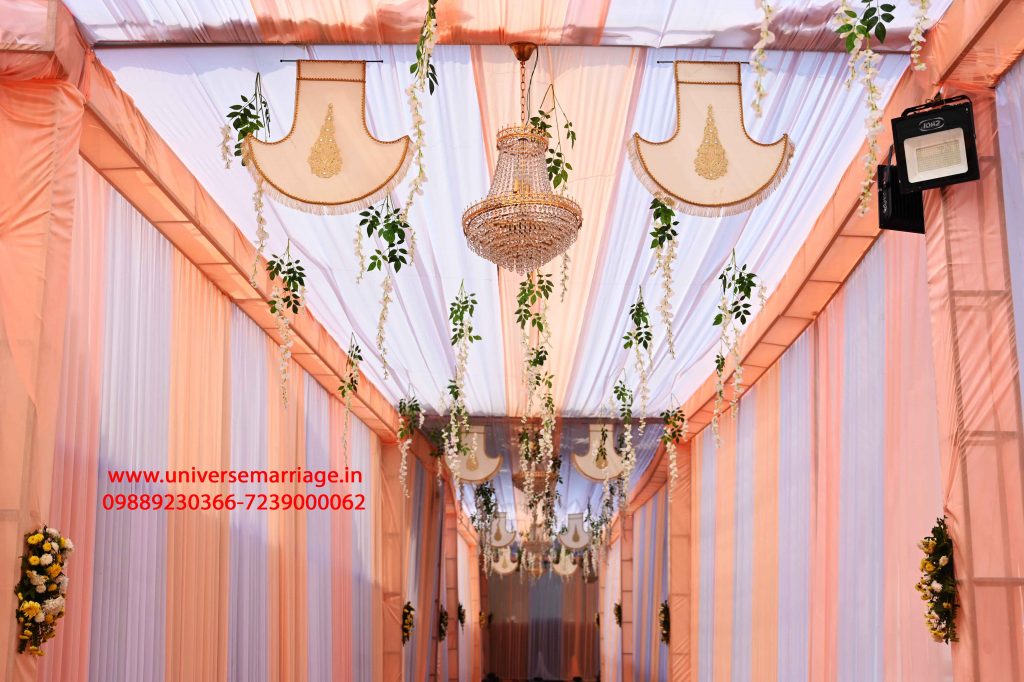 Universe Marriage is a Wedding Decorators service provider based in the city of Varanasi. It is a unique Wedding Decorators in Varanasi company. That would cater to any and every planning need of yours. They create beautiful experiences for you as a Wedding Planner in Varanasi for all of your guests. You will be happy to make wonderful memories with your family and friends with Universe Marriage.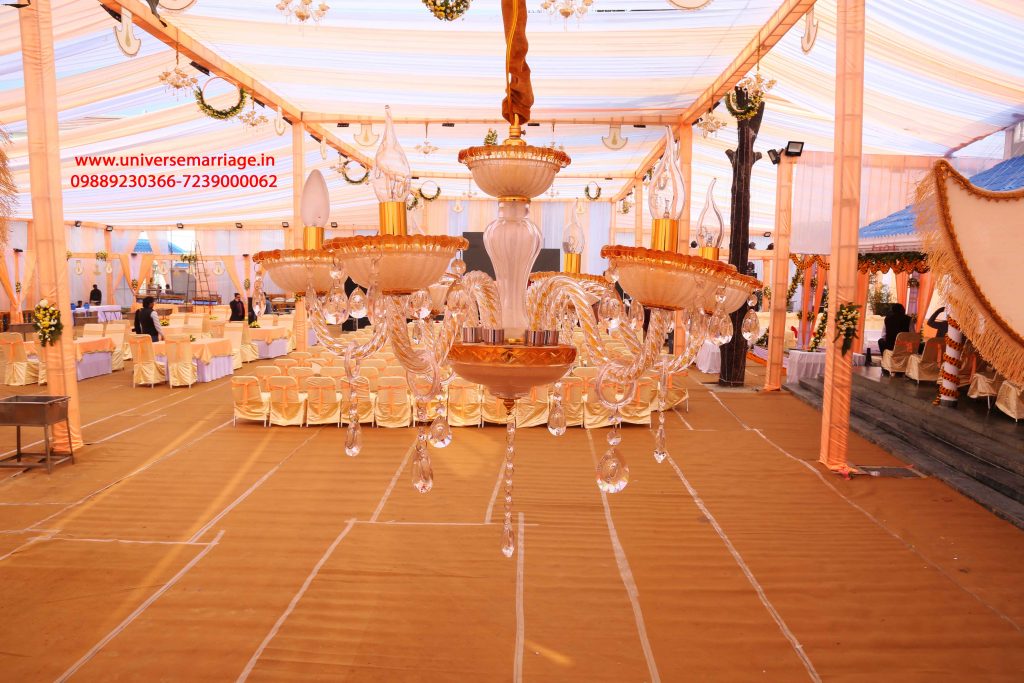 Wedding Decorators in Varanasi
Are you looking For a Wedding Decoration in Varanasi To Plan Your Memorable day? We Deal In Wedding Decoration in India, Destination Wedding Planner, Wedding Flower Decoration, Catering, Entertainment, Honeymoon Packages, Wedding planners prices packages, Wedding Return Gifts, Destination Wedding Cost in Varanasi, Wedding packages, Photography & Cinematography, Theme Wedding Planners, Honeymoon Packages Cost, Wedding Planners Cost,  Varanasi Wedding, Lighting, top Wedding Decoration in Varanasi, Jaimala theme in Varanasi, destination wedding packages cost, Bride & Groom Entry Theme, Wedding Insurance, Hospitality.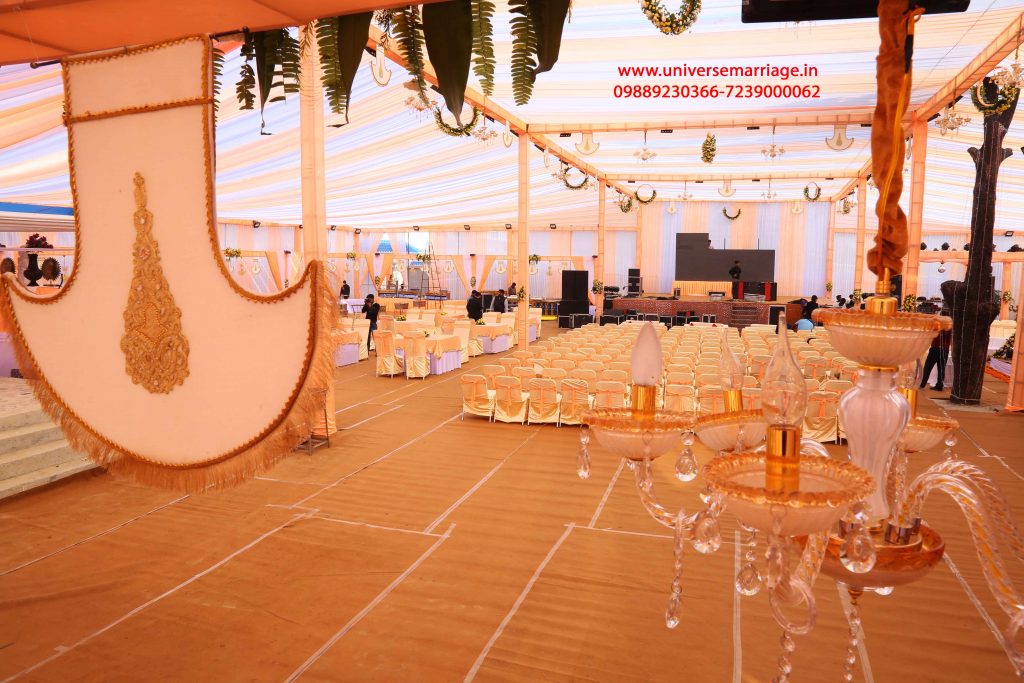 We believe in Good Business Relationships with Gracious, Honest, Reliable Service, and that we are pleased with the partnerships we've created over the years. This dream wouldn't have realized while not our pricey customers, whose love & support have been our pillars of strength, and our inspiration to reach higher heights goal. If you are searching Wedding Decorators in Varanasi India, If You Want to Know About us – Then Please Call–9889230366-09792173231